Jerry A. Lewis
Owner/Operator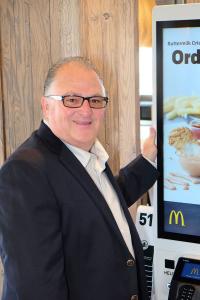 Jerry A. Lewis has always had a vision of becoming an entrepreneur and owning his own business. After his time in the military, he had the opportunity to work for his brother in Zanesville, Ohio as a McDonald's Restaurant manager trainee, knowing if he worked hard, more opportunities would arise. In 1987, Jerry was awarded the Bluffton McDonald's Restaurant as an Owner/Operator.
His vision then became to grow the McDonald's brand with multiple McDonald's restaurants. More than twenty years later, Jerry and his family still love the McDonald's business. Today, Jerry Lewis' McDonald's franchise operates 17 restaurants in seven counties in West Central Ohio, employing more than 1,000 people. While he wants to continue to grow the McDonald's brand, he is also devoted to helping others accomplish the same dream. Jerry's philosophy has always been to give back to the communities where he does business. He strives to support areas such as athletics, the arts, education, and families. Jerry gives back to the community in various ways including, time, talents, food, and money.
In 2010, Jerry was recognized with the highest award that McDonald's Corporation gives to its franchisees, The Golden Arch Award. This prestigious award is presented to the best of the best. Less than one percent of McDonald's Owner/Operators earn this honor of a lifetime that recognizes a relentless focus on customer service, outstanding Quality, Service, Cleanliness, and Value, significant community involvement, exceptional achievements in all aspects of the McDonald's Plan to Win, and contributions to building Brand Trust.
Jessica Hall
Owner/Operator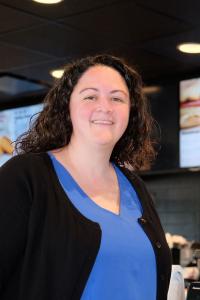 Jessica M. Hall found her passion for McDonald's at a very early age as she grew up involved with her family business. Her father, Jerry Lewis, started his career with McDonald's in 1970 when he worked for his brother in Coshocton, Ohio. Jerry was awarded his first McDonald's restaurant when Jessica was only three years old.
After attending Bluffton High School and Bluffton University, where she earned her B.A. in early childhood education, Jessica began her professional career as an elementary school teacher in Lima City Schools. She taught both second and third grade over the course of five years. After starting her MBA in educational leadership, Jessica had the passion to rejoin her McDonald's family.
In 2013, she was awarded her first two McDonald's restaurants in Upper Sandusky and Ada, Ohio, where she continued the family business. In 2014, she was also awarded the Carey, Ohio McDonald's. Jessica's passions are customer service and people development through strong leadership and teamwork principles.
Jessica lives with her husband, Tyler Hall, and their two children, Madison and Kadyn, in Lima, Ohio.
Jonathan Lewis
Owner/Operator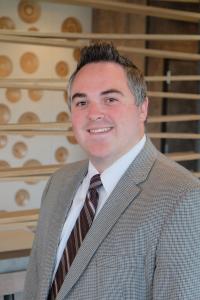 Jonathan has had his eyes fixed on the McDonald's brand since he was very young. He started as a crew person in the Beaverdam McDonald's before he could drive himself to work. While earning his bachelor's degree in finance from Miami University, he worked for the Hamilton Organization in their McDonald's in Eaton, Ohio.
After graduating with his bachelor's degree, he became the restaurant manager of the Ada McDonald's. While working there, Jonathan received the Outstanding Restaurant Manager Award which highlights the top 10% of managers in the U.S. Jonathan says, "that award was a great honor, but most importantly, that award spotlights the great people and the great team that had been assembled at the Ada McDonald's."
He now is the Owner/Operator of eight McDonald's locations and is the Lead of the Project Management Office (PMO) for the entire Lewis Family Restaurants organization. In this role, he and the PMO team are in charge of launching and maximizing all new initiatives and programs in the company's 17 McDonald's locations. Jonathan has sat on several boards for McDonald's Corporation over the years and is currently on the OROA Executive Board.
Jonathan is married to his high school sweetheart, Brittany, and they have a beautiful little girl named Elliana. They live in Bluffton, Ohio.
Scott Shaw
Director of Operations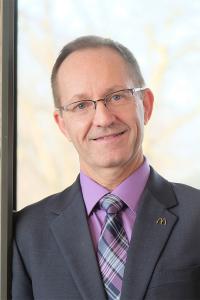 At a very young age, Scott realized a passion for helping and serving people. Early in his career, he found this passion was ignited when working at a McDonald's Restaurant that opened in Coshocton, Ohio, on June 14, 1978. There, he met long time friends Jerry and Lori Lewis. In 1987, Jerry had the opportunity to become an Owner/Operator of the McDonald's Restaurant in Bluffton, Ohio. Scott was asked to relocate with Jerry and become his Director of Operations and, later, partner in the business.
Shortly after opening the Bluffton McDonald's Restaurant, Scott and Jerry shared a vision to grow the family-oriented franchise in the West Central Ohio area. Today, more than 30 years after the journey began, Scott has been able to see his and Jerry's vision come to life as the organization now operates 17 restaurants in a seven-county area helping more than 1,000 individuals support their families and serve thousands of guests every day.
Having worked every position in the restaurant, Scott takes great pride in coaching and mentoring individuals to understand how to make quality food and deliver an exceptional experience to customers. Scott has developed a leadership team that ensures the vision that he and Jerry had many years ago continues well into the future.
Scott and his wife, Paula, live in Bluffton. They have two sons, one living in Cincinnati with his wife and the other currently completing his bachelor's degree at Florida Gulf Coast University.